Do you have drywall that needs to be repaired? Or have you started a DYI remodel project and now need a professional to hang, tape, and texture a wall or two? Beisa's Legacy is a general contractor with and expertise in drywall. Our drywall crew has over 12 years' experience and can do smooth, orange peel, knockdown, or whichever texture you need. Many do not realize the texture on your wall is an important design feature. A smooth texture gives off a high end look while the classic orange peel texture along can give off a warm feeling (especially when paint sheen is considered). No matter how small or big your drywall job is , Beisa's Legacy is eager to show you our quick and quality drywall design and install skills.


See some examples of some of the most common drywall texture options.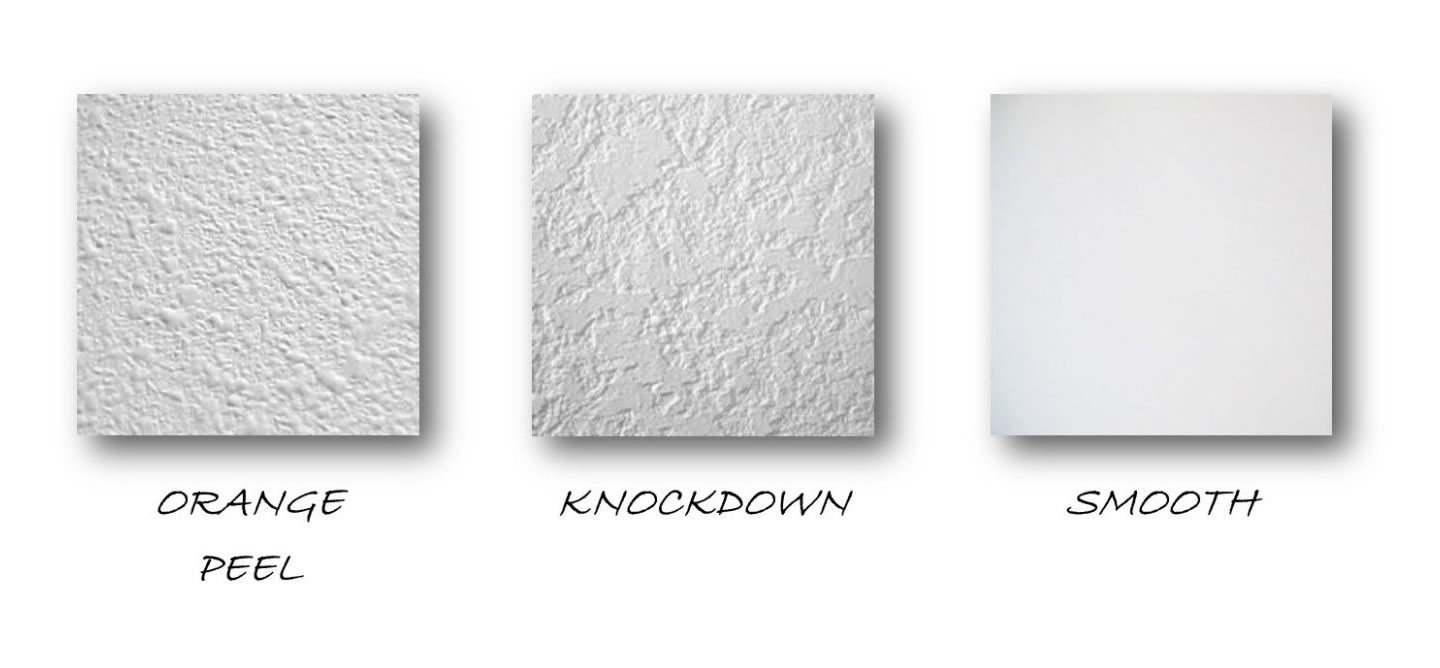 Here at Beisa's Legacy every project is reviewed on a case by case basis. We choose products that we believe will work best for your specific project. There are three important steps when doing interior paint: choosing the appropriate paint product and sheen, a thorough preparation process, and applying the paint with the appropriate techniques and methods. Beisa's Legacy can also help you with any design questions you have when choosing interior paint. The light intake, your décor style, and the use of the room must all be considered when choosing paint. Whether you want your entire home re-painted, or just a room, Beisa's Legacy can help you with your interior painting needs.
See below for a quick guide on the different paint sheens:
Flat – Also known as matte. This sheen is non-reflective and therefore conceals flaws (blemishes and minor dents). It is ideal for dining rooms, formal living room, ceilings. Keep in mind it holds dirt easily and is difficult to clean.
Eggshell– Creates a smooth surface with a slight shine. It is easier to wash than flat sheens and is commonly used in high traffic areas such as bedrooms and living rooms.
Satin– This gives a warmer feeling than a higher gloss sheen and provides the appearance of depth. It resists stains better than flat paints and is commonly used in high-traffic areas such as hallways and woodwork.
Hi-Gloss – Out of all sheens is the most durable and easiest to clean. If you are using a high gloss it most likely will demand the attention of the room (be careful of drawing attention to flaws). It is commonly used on trim, cabinets, doors, and furniture.
*Keep in mind sheens vary by product. This is based from Sherwin Williams paint products.
The Beisa's Legacy installs all types of new flooring. We understand that deciding on a floor you will be walking on for years to come can be an overwhelming process. When choosing a type of flooring it is important to consider what type of lifestyle your floor will be exposed to. Do you have kids? Pets? Will the floor be exposed to many spills and cleanings? Beisa's Legacy will help you choose the flooring that will match your needs and wants. We can also repair and refinish your existing hardwoods. See some of the features of the different types of flooring Beisa's Legacy will install:
Hardwoods– Creates a warm and natural feel. Is durable with the proper install, sealant, and maintenance. Beisa's Legacy can also install reclaimed hardwoods- an eco-friendly option.
Laminate– Can look like real wood but is more stain and scratch resistant. Comes in a variety of styles of colors. Much less expensive than real hardwoods.
Vinyl– Comes in tiles and sheets and an even wider selection of colors and styles than laminate. Is low cost and low maintenance. Ideal for damp areas but is less durable than laminate.
Tiles/Stone– Whether it be porcelain, ceramic, or other natural stones, tile creates an elegant look. Not ideal in areas where there will be prolonged standing or a lot of traffic- not especially good for high traffic areas. Out of the three options, porcelain tends to be the most durable.
Finish work includes any work with
window
and door trim, moldings and wainscoting. Although it may not seem like an important aspect it is an intricate detail that makes all the difference. Finish work can also be costly and
Beisa's Legacy
makes sure you get quality work for your dollar.
Beisa's Legacy
can install tile on your
kitchen
floor, a backsplash, a new shower, a
bathroom
floor, or even a nook that you think needs a special touch. Adding tile to your home can give it that unique flare that will draw visitor's attention. It is important to consider the level of maintenance you are willing to do when choosing the tile type, style, and grout color.
Beisa's Legacy
is more than happy to answer your questions about tile materials, installation, and designs. See pictures below of some of our previous tile projects.