When hiring Beisa's Legacy to install your new roof you are hiring an expert in an efficient long lasting roofing system. Beisa's Legacy knows the importance of looking beyond the exterior and you can count on one of our team members to do an extensive consultation in order to give you a precise diagnose of your roofing needs. There are many different types of roofing materials and products. The shape of your roof, the weather, and your preference will determine which roof will fit you best. The following are some common roofing materials:

How do you know it is time for a new roof?
Cracks in shingles

Missing shingles

Sagging

Water Damage or leaking- Do you see signs

from the inside?

Discoloration

Mold or other Fungus
Why is it important for a roof to be installed properly?
A proper ventilation system ensures moisture will not get trapped and cause damage. It also ensures the attic space and second story of your home will not get overheated.

Shingles must be installed properly or they will easily be pulled off by the wind.

If flashing is not installed properly water will penetrate the shingles.

You must have a system that allows water to run off properly so water doesn't collect on areas of your roof and cause damage.

When installing a roof, it is important to check the sheeting below the shingles to check for existing damage. If sheeting is not replaced you will be wasting time installing shingles, and not to mention a lot of money.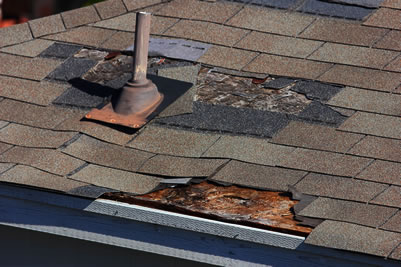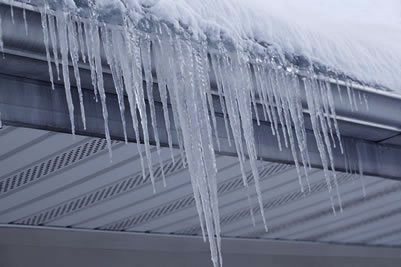 Why is a New Roof a Good Investment?
Increases the resale value of your home.

Appearance: A new roof not only makes your home look better but your whole neighborhood!

Security: Knowing that your roof is not going to leak or get damaged by the next storm provides a huge sense of security.
Gutters and Downspouts
Gutters and downspouts can help with the longevity of your home. They are designed to direct water away from you home and foundation to help prevent dry rot and foundation erosion. They also help to prevent mold by not allowing water to collect at the base of your home causing humidity that promotes mold. That's why it's important to maintain your gutters and down spouts in good working condition. Give us a call to inspect your gutters and downspouts, and if need be, give you a free estimate to replace your gutters and downspouts.
Residential Roofing
The best formula under one roof.
We start with the highestquality raw materials and add state-of-the art technology to monitor our manufacturing process and test our finished products. The result is superior performance from beginning to end
Presidio Metal Roofing. More than just a roof.
Profiles
Tile: We went to great lengths to replicate the charming allure of clay, and the result is a convincing interpretation of real tile forged in steel.
Shake: Expertly designed to capture the character of real wood, Presidio ® Shake's stylized chiseling creates an appealing texture and dimension.
Slate: Lightweight and durable, Presidio Slate's patented paint system captures the timeless, natural beauty of mottled stone.