Concrete or asphalt, when it comes to your driveway, repairs can be spendy. How do you know if it's better to patch, resurface or just straight up replace it all?
Now, we can always come out for a free estimate and inspection of your current situation but this page will go over what you need to know in order to inspect your current situation and decide for yourself what your next step is going to be.
The questions you need to ask yourself is, aesthetically, do you want uniformity, or are you ok with patches. Another question you need to take into consideration is the longevity of the repair vs replace. Deciding between the two, in the end, is mostly personal preference.
Even though it may seem like a pretty simple process, a properly installed driveway, no matter the materials, can be expensive. For starters, the install starts with a foundation. This factor alone may make homeowners decline the full driveway replacement and instead deal with the problem areas by patching them.
While this may be a much more cost effective option to the project, it's not a permanent fix.
Due to the nature of a driveway, and all the stress from the weather and weight of vehicles, damage is inevitable. Normally, this damage will show up in the form of small cracks or holes in the material over time. These minor damage signs can be repaired with driveway patching. 
Larger cracks (more than 1/4″ wide & more than a few inches deep) are more significant damage signs that patching will only solve temporarily.
Eventually, over time these fixes will crumble away and a driveway replacement would be recommended.
Stamped Concrete
Pros & Cons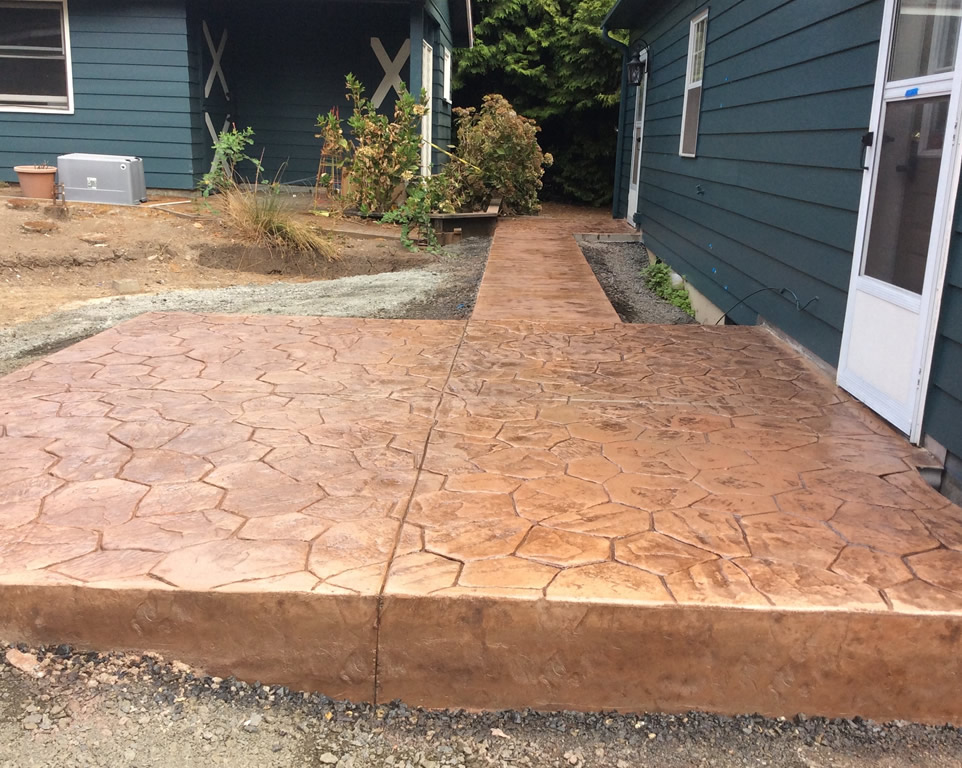 Stamped concrete is a cost effective, durable and beautiful flooring option for any area of the home. Exterior, Interior, stamped, painted or stained. You can also mimic other looks with stamped & stained concrete such as brick, stones, wood & more.

And, it's low maintenance! There's no grout to worry about so the "stones" don't shift or settle over time and there are no seems for weeds to grow up through.
What is Stamped Concrete?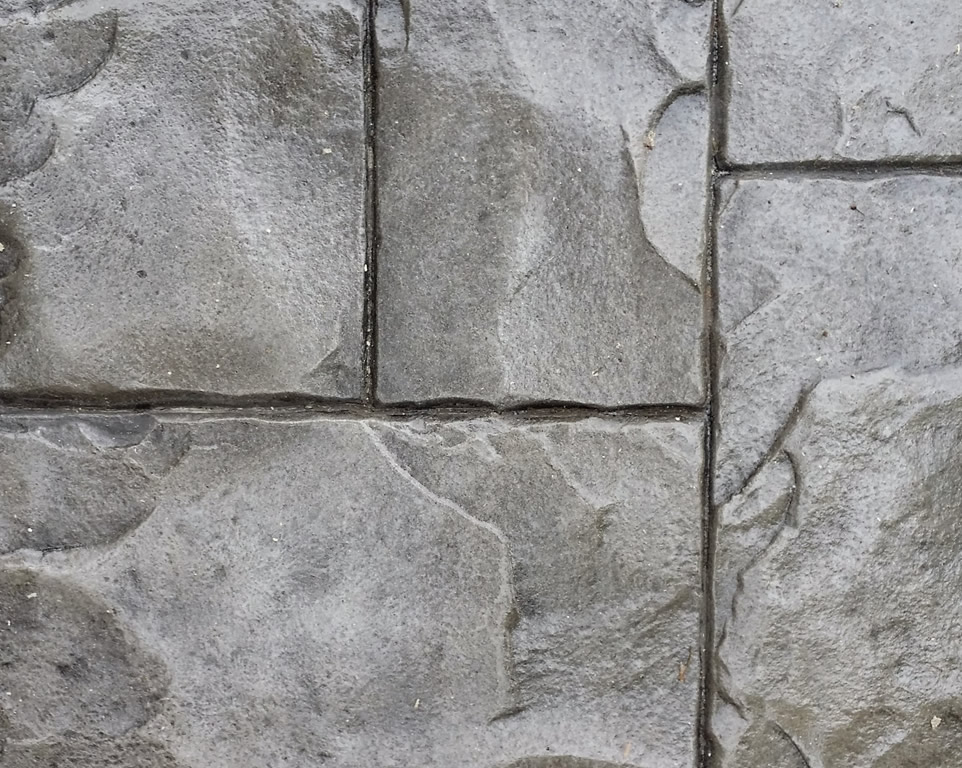 It's all in the name, a slab of concrete that is poured, stamped with different shapes and then either stained, painted or just simply sealed.



The stamps create a pattern from a large polyurethane cut out that is pressed into the wet concrete and allowed to dry. One pattern usually contains a couple different sets of shapes that vary in textures and has interlocking "tabs" so the lines of the pattern align just right.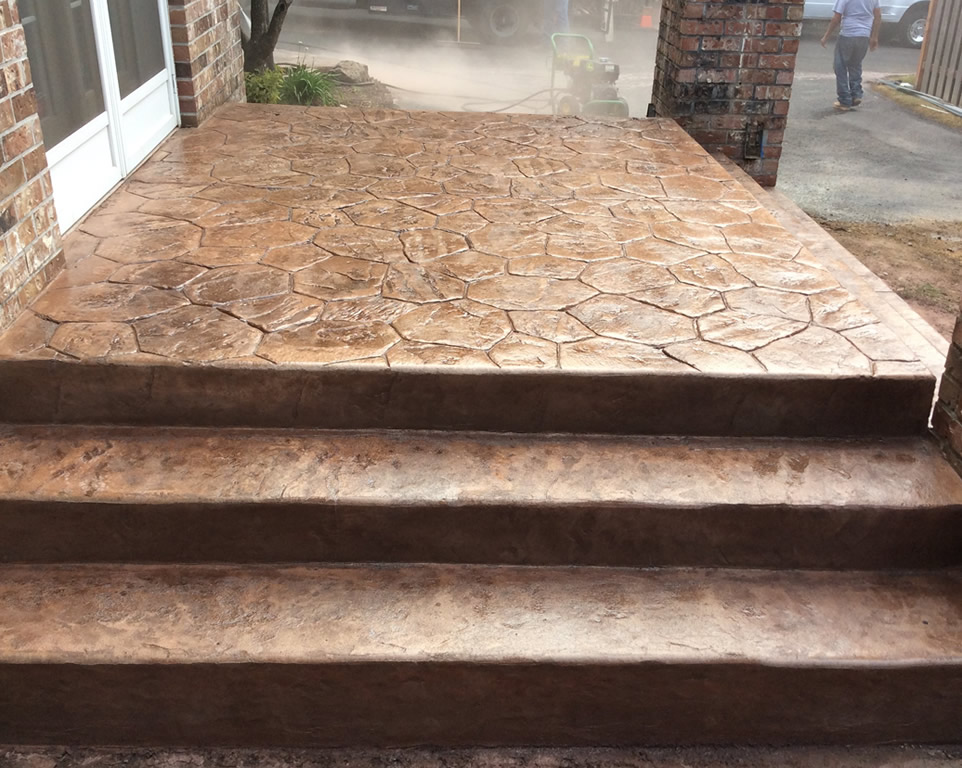 For proper installation you should always seek a professional.


Not only do they have experience using concrete but there are prep steps that if missed or done incorrectly will effect the longevity and the outcome of your paving project. Also, a contractor that is a professional in the concrete pouring and stamping area, most likely has some pretty awesome ideas that you didn't think about just simply because they've done so many of those projects already.