Beisa's Legacy's first projects were painting projects. The secret behind every good painter is experience and knowledge. At Beisa's Legacy, you get both. We work closely with paint manufacturers to stay updated on the latest products, best application methods, and warranty requirements. Beisa's Legacy also has an eye for design and can help you make those difficult color decisions. But Beisa's Legacy knows that color isn't the only difficult decision to make. Choosing the right product can be dependent on the weather, the material the paint is going to be applied to, and the upkeep the customer is wanting to do. Don't worry, Beisa's Legacy will help you every step of the way. See below for a brief overview of important aspects to consider when painting.


Preparation Work- It is very important to prepare a house to be painted. This includes cleaning, scraping, and patching. You do not want to trap any dirt or try to cover holes with paint. Skipping this important step will surely be regretted.
Prime/Seal- Picking the right primer or sealer is critical. Using a primer or sealer will improve the final look of the paint. It also improves paint coverage.
Application- This includes spraying, rolling, brushing. Depending on what is being painted, multiple application methods may be used. This is where experience gives the painter an advantage. Beisa's Legacy will know which method will work best for your project.
Beisa's Legacy can help you with your decking needs whether it be re-staining or refinishing an existing deck, repairing a deteriorating deck, or designing and installing a brand new deck. We can help you with the tough decisions that need to be made during the decking process. When developing the design for your deck it is important to consider the purpose of your deck, the maintenance you're willing to put towards it, and most importantly your preferences when it comes to materials and the overall look. From small patios to large wrap around decks and staircases, Beisa's Legacy can help you with your decking needs. See some pictures below of some popular decking materials.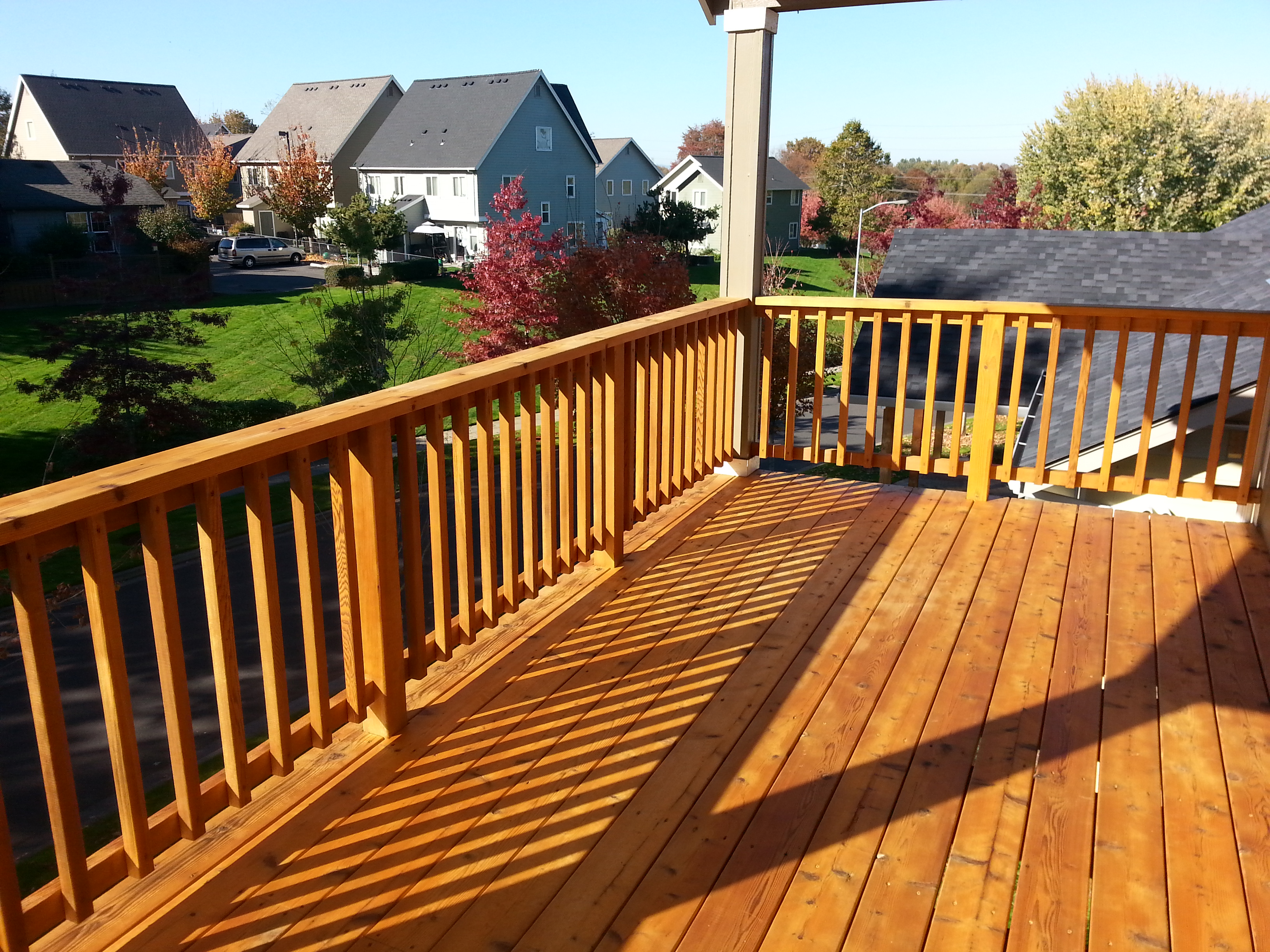 Concrete or asphalt, when it comes to your driveway, repairs can be spendy. How do you know if it's better to patch, resurface or just straight up replace it all?


Now, we can always come out for a free estimate and inspection of your current situation but this page will go over what you need to know in order to inspect your current situation and decide for yourself what your next step is going to be.


The questions you need to ask yourself is, aesthetically, do you want uniformity, or are you ok with patches. Another question you need to take into consideration is the longevity of the repair vs replace. Deciding between the two, in the end, is mostly personal preference.