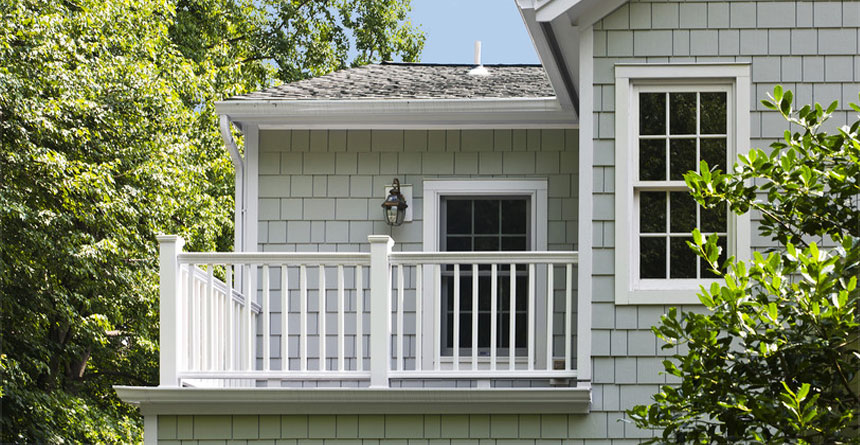 One of the reasons we believe in Hardie fiber cement siding is because of it's visual versatility. Have you seen HardieShingles? Straight edge or staggered, these shingles offer an entirely different look versus HardieBoard or HardiePanel. They also come with James Hardie's 30-year limited warranty! If you want of more traditional look for your Tudor, Cape Cod or other classically-styled home, HardieShingle is a great option!
In the old days, wooden shingles were hand-split from heartwood and finished using a draw knife to make a snug, waterproof barrier. Obviously, you can still do that. But the cost (time, money and environmental degradation,) has changed since then. Luckily, James Hardie makes HardieShingles. These are made using the same technology as all the Hardie fiber cement siding products. 
That means fewer trees are cut to create the siding. Since the components are cement, sand and wood fiber, HardieShingle can go to the landfill where it will biodegrade upon the end of its service life- unlike some other siding products.