That's a great fact to keep in mind when pitching services to homeowners. To quote REMODELING magazine's 2019 Cost vs. Value report, "The reason for high returns on exterior projects, and especially façade facelifts, stems from the valuations set by the real-estate community … 'curb appeal' and 'first impressions' are central to a real-estate professional's estimation of resale value."
Perhaps no other façade facelift project packs a bigger curbside punch than vinyl siding. Among the 22 midrange and upscale projects included in REMODELING's Cost vs. Value, siding replacement ranks #5 for its lofty 75.6% homeowner payback. And vinyl siding continues to reign supreme as the housing industry's cladding of choice, as it has since the mid-1990s, according to the Census Bureau's annual Survey of Construction.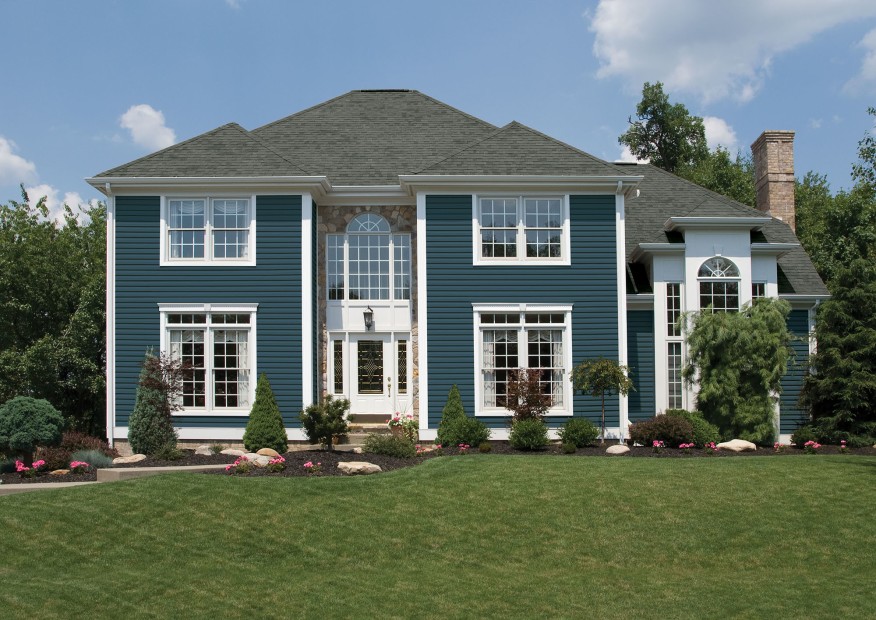 One industry insider who has closely observed a wave of older home revitalization with replacement vinyl siding is Shawn Hardy, senior vice present and general manager of integrated products at Associated Materials, the parent company for building material brands such as Alside, Gentek, and Revere. Hardy understands why remodeling contractors and homeowners would flock to vinyl siding. His top reasons:
1- On-Trend Colors. "Major advances in vinyl siding science have transformed vinyl siding looks and durability," Hardy says. "Darker colors create a new level of visual sophistication and luxury home look at a price no other cladding type can match."
2-Easy Installation. Vinyl siding requires only one installer instead of two as with other siding options, according to the Vinyl Siding Institute. The self-supporting locking system, lighter weight, no-hassle leveling, and respirator-free installation add up to an extremely contractor-friendly project.
3-New-Look Formats. To add even more flair and distinction, Hardy says many contractors opt to breakup traditional horizontal panels with accents like vertical board and batten, clapboard, Dutch lap, scallops, traditional shake, Cape Cod shingle, and hand-split shake are just some of the design options available to contractors.
4-Rapid Visualization. It can be difficult for some homeowners to imagine the effect a transformed exterior would have on curbside appeal. What would shakes look like? What about a dark color like Sterling Gray vs. Fired Brick? Not to worry, advises Hardy. He recommends pros go here to find handy, easy to use visualizers that make in-home consulting a snap.
5-No-Worry Durability. Today about one-third of all new U.S. homes are built with vinyl siding. That body of experience amply demonstrates vinyl siding's low callback experience, reports Hardy. The new class of darker, saturated colors hold their like-new look for years thanks to the cladding's baked-in, advanced manufacturing.
6-Low Maintenance. No paintbrush or paint sprayer needed … ever. Some cladding types require painting every few years and the cost to do so can really add up over time.
Home remodeling contractors would be well-advised to keep exterior replacement projects at the top of their service portfolios. The substantial dollars, easy installation, exciting new profile and color options, and massive installed base of aging vinyl-sided homes creates a world of project opportunity
Beisa's Legacy has extensive experience in exterior renovations. We stay updated on the latest products and practices in roofing, siding, windows, and decking material. We also have a expert team with an eye for assisting clients in the exterior paint designs